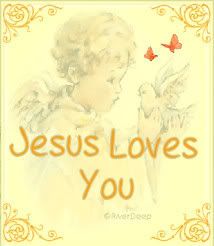 Who, What, How, Why, Where ?


Who are you following?
What are you following?
How are you following?
Why are you following?
Where will it take you?
Is that really where you want to go?
Are you following someone simply because they seem to understand the Word of God? Because they speak in such a way that makes them seem more spiritual than anyone else? Because they speak in a way that is not understandable, so it must be coming straight from the mouth of God? Or, they make it sound so simple, they must have the gift of understanding?
Do you know what you are following? Is it really of God? Have you studied God's Word enough so you know what is His Word and what isn't? If you have the spirit of Christ in you, does it identify with It, or did it at first grieve the spirit? You're not sure?
How are you following? Blindly? Have you tested it against the scripture? Have you studied each word, or simply accepted the whole teaching? Have you paid attention to the life of the person teaching it? Are they producing fruits of the spirit? Do they seem to be the only one who understands?
Why are you following? Because it sounds good? Because it's easy to believe? It's easier to accept it than study it out yourself? It allowes you to continue living the way you want to live without guilt? It's something you want to believe because it's new and you want to get in on it? Because you've always believed that way, it was good enough for momma, it's good enough for you?
Or you just don't know why you are believing it? You really don't know what to believer?
I know I've asked a lot of questions here and I haven't answered even one.
These questions are questions you will have to answer for yourself. I can't answer them for you. Others might know the answer, but you have to figure it out for yourself, by prayer, lots of prayer, and study, lots of study.
Take your Bible and answer each of these questions as soon as possible. Ask someone that has proven trustworthy in the past. And then pray more, study harder. Your eternal soul depends on your answer. Didn't think it was important? Well, it is.
It could determine whether you burn in hell or bask in the light of Jesus in Heaven.
What you believe is what you are in the eyes of God.
May God bless and guide each of us,
jerry